About the Academic Matters Team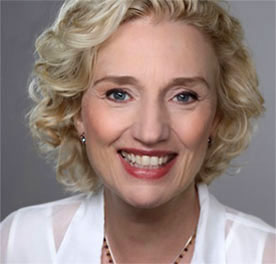 Colleen
Colleen M. Berge holds a B.A. from the University of Wisconsin Milwaukee, and a M.A.T. from the University of Virginia. Trained in educational psychology and special education, in addition to being the founder of Academic Matters, she has conducted numerous workshops for parents and schools regarding the education of children with defined learning needs, and provides strategies schools and families can adopt in order to optimize their student's school experience.
Colleen completed her post-graduate study in Department of Ed. psychological evaluation, test and measurement at the University of Wisconsin Milwaukee, post-graduate study in language-based learning and special education at Bank Street College of Education, and a fellowship in psychoanalysis from the Institute for Psychoanalytic Education of New York University.
She holds a New York State teaching license for grades 7 – 12 and is trained in Wilson and Orton-Gillingham methods for reading instruction and Stern Structural Arithmetic for math instruction. Prior to launching her private practice full-time in 1996, she worked for fifteen years as a teacher, including teaching history and social studies at the Ethical Culture Fieldston School in Riverdale, New York, and then at the Professional Children's School located in Manhattan, New York.
Colleen began her work as an educational consultant and learning specialist in 1995 after completing post-graduate study at Bank Street College in the field of language-based learning and special education. This experience motivated her to transition from working with pupils within a classroom setting to working with students one-on-one.
Colleen is a proud mother of three adult children and the owner of two lovely dogs.
---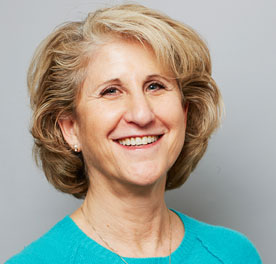 Audrey
Audrey I. Dursht holds a B.A. from the Eugene Lang College, a J.D. from Fordham University School of Law, cum laude, and an M.S.Ed. in Elementary Education and Literacy from the Bank Street College of Education. She holds a New York State Certificate in Students with Disabilities (Grades 1-6), a New York State Certificate in Childhood Education (Grades 1-6) and a New York State Certificate in Literacy (Birth-Grade 6).
Prior to joining the Academic Matters Audrey practiced law as a litigation attorney in New York City for fourteen years. Since 2003, Audrey has taught at P.S. 234 as a reading support instructor, providing academic support to at-risk students grades 1-5, and as a SETSS Teacher, providing academic remediation to students with Individualized Educational Programs (IEPs) in reading, writing and math for grades 1-5. She provides classroom support to students with behavioral, attention, executive function and sensory challenges. At Academic Matters Audrey provides remediation and academic support for students ranging from elementary age through high school. Her specific training is in literacy and she provides planning and implementation of remedial support for students with any expressive or receptive language disorder. Audrey has been trained in Orton-Gillingham based reading programs, including Wilson and PAF. She also has training in Stern Structural Math and remedial writing programs.
---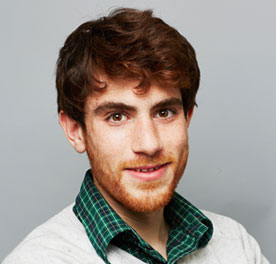 Sam
Sam Ghitelman is a native New Yorker, a mathematician and a mathematics tutor. He graduated from Oberlin College where he earned a Bachelor of Arts in Mathematics and English and pursued graduate work at Boston University, earning a Masters of Arts in Mathematics. He is also currently a lecturer in Statistics at Hunter College. For the past six years he has worked as a tutor with students ranging from elementary school through college. He has tutored students in math, science, and exam prep with a focus on skill and intuition building. When he's not tutoring he can be found running in Prospect Park or heard playing guitar in his apartment.
---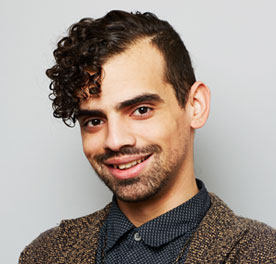 Joey
Joey De Jesus is a published poet with an M.F.A. in poetry from Sarah Lawrence College, and a B.A. from Oberlin College. His work has been published in numerous digital media and print journals. He works with students on reading comprehension and close reading skills, while honing editing, essay writing and creative writing skills. His particular pleasure is helping students develop relationships with authors' works, and generating interest in literature, language and written forms of expression that speak to the student.
---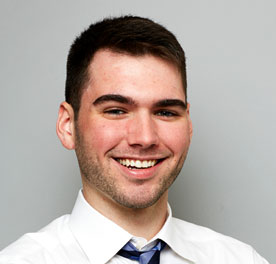 Robert
Robert McGillis is a linguistic resources coordinator at a global language solutions firm. He is a NYU alumnus with broad international experience. He speaks Spanish, French, Arabic, some Portuguese and elementary Hebrew. He has been working as a foreign language tutor at Academic Matters for the last three years, helping students develop strategies and skills that will allow them to gain proficiency in the language of their study.
---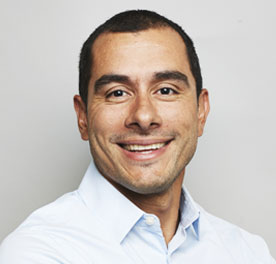 Jeremie
Dr. Jeremie Vendome is a biochemical researcher at Columbia University. He has a B.S.; an M.S. in Biology, Biochemistry; an M.Phil. in Biomathematics, Bioinformatics and Biostatistics and a Ph.D. in Computational Chemistry and Molecular Modeling from Ecole Normale Superieure de Cachan. He has since been a Howard Hughes Postdoctoral Research fellow at Columbia University and has published numerous essays and studies in scientific journals. He tutors students in the sciences.
---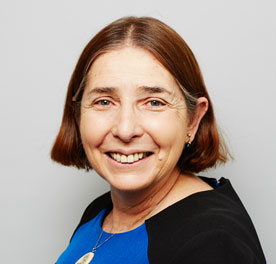 Barbara (Consultant)
Dr. Barbara L. Tischler holds a B.A. from Douglass College of Rutgers University, an M.M. in Oboe from the Manhattan School of Music, and an M.A., an M.Phil. and a Ph.D. from Columbia University where she was an Andrew W. Mellon Fellow. Tischler has taught at Rutgers University, Columbia University, Barnard College, Queens College of the City University of New York among other schools. She served as an Assistant Dean and Director of Preprofessional Programs at Columbia University's School of General Studies, as well as Director of Admissions and Financial Aid. From 1997 to 2012, Tischler served as an Associate Director of College Counseling, Associate Dean of Students, Head of the Upper Division, and Director of Curriculum and Professional Development at the Horace Mann School. She has since served as the Associate Head of School for Academic Affairs at the Trinity School and Interim Director of the Upper School at the Buckley School. She participates in seminars on multiculturalism and peace studies in Guatemala, South Africa, and Colombia with Global Connections.
At Academic Matters Barbara Tischler coordinates with Colleen Berge as a consultant to families in the college search process.
Tischler's publications include: An American Music: the Search for an American Musical Identity (Oxford University Press, 1986), Sights on the Sixties (Rutgers University Press, 1992).
---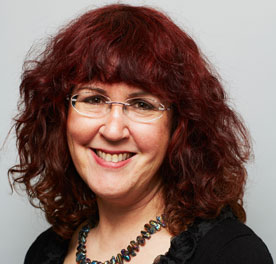 Brenda (Consultant)
Dr. Brenda Kaplan holds a B.A. from the University of Michigan, and an M.A. and a Ph.D. in Clinical Psychology from The New School for Social Research. Kaplan is a licensed psychologist with a background in neuropsychology (brain-behavior relationships). She has been in practice for 26 years, and exclusively in private practice for over 16 years. She works with children and adults for comprehensive neuropsychological and psycho-educational evaluations as well as psychotherapy for adults. Her particular focus is in evaluating the cognitive, emotional and behavioral effects of Learning Disorders, Attention Deficit/Hyperactivity Disorder, Brain Injury and similar issues.
At Academic Matters, Dr. Kaplan is a consultant who reviews psycho-educational testing and counsels parents on the issue of testing and school placement.